In the event of a major earthquake
Even when you receive an emergency earthquake alert on a mobile phone or other device, please act without panicking.
After Shaking has Subsided
Strong aftershocks may occur. Be careful of your head and watch your step.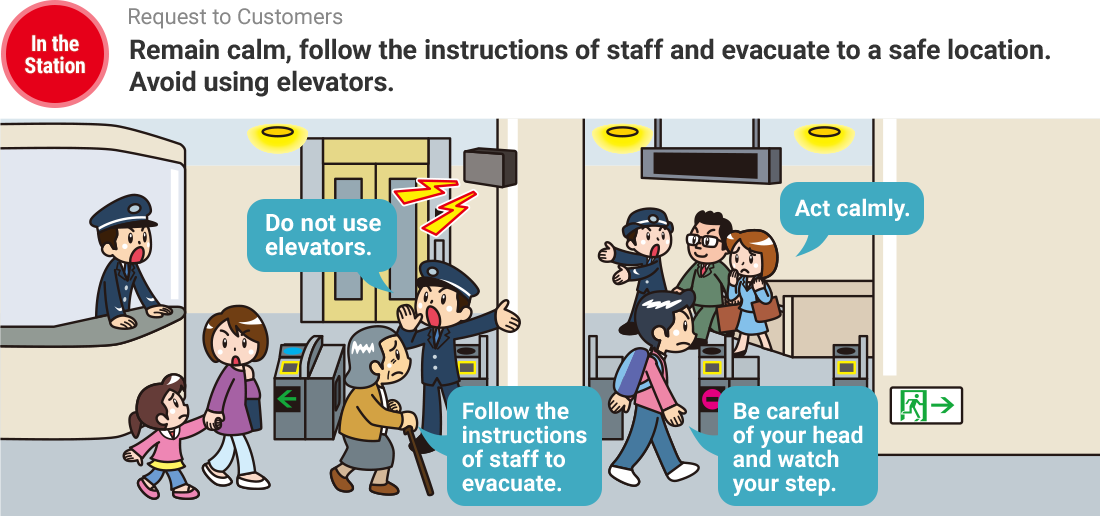 Until Operation Resumes
Avoid getting close to object in danger of falling, and act based on publicly-provided information.